Allthrough my career I´ve been deligted to participate in many very interesting projects. Most of the projects are all of my own doing, some are corporations, some are executing other designers visions and some are maintenance of royal and historic silver. I've collected a couple of the most interesting pieces and project on this page. Enjoy.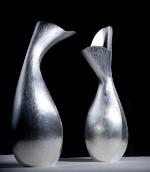 The Karl Gustav Hansen Prize . In 2oo6 I was awarded "The Karl Gustav Hansen Prize – Silversmith of the year" at Koldinghus. Koldinghus is the international famed Silver museum of Denmark and Karl Gustav Hansen one of the absolute greatest silversmiths in Danish history. Therefore it is a great honour that I'm very proud of especially because I am the only one to been awarded both "The Sct. Eloy Award" from the Copenhagen Goldsmith Guild of 1429 and The Karl Gustav Hansen Prize. The two most prestigious awards in Danish Gold- and Silversmithing community.
Part of receiving the KGH-prize is a commissioned work. I was commissioned to design and craft a pair of sterling silver water pitchers. These water pitchers are in the permanent collection at Koldinghus in the company of several other pieces from my hand.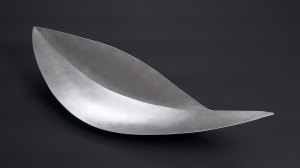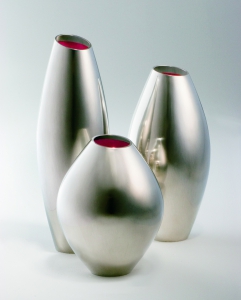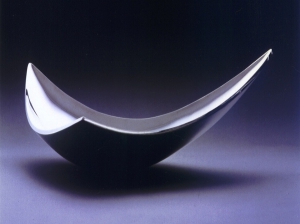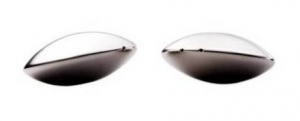 Other pieces of mine in the Koldinghus collection are: "XL"-Dish + "Flower bud" + "Herning"- bowl + "Drops" -Teaservice + "Frogs" – Salt & Pepper set.

Heureka series . Winning the KGH-Prize started a fantastic flow of work. The water pitchers that I created for the commissioned work was the beginning of the "Heureka" series that I've been developing on ever since. I've been doing a lot of these pieces, mostly pitchers in all sizes, but also cups and bowls.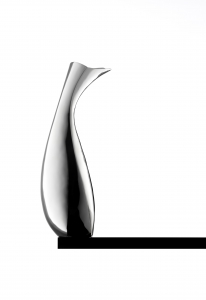 "Penguin" . The "Heureka" series has been extensively exhibited around Europe, among others at the "Silbertriennale 2010", where it was spotted by "Robbe & Berking" for production in super polished Silver and Silver plated. "Robbe & Berking" produces the pitchers in two sizes and promotes them worldwide under the name "Penguin". Thereby these pieces was the first Danish designed silver hollowware set into production in 20 years. I am of course very honoured and proud to be the one to break this stalemate. It is a very interesting process to groom my work for production and I would very much like for more of my pieces to move in that direction. Most of my work has the basic potential for rational production in all materials.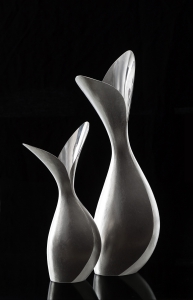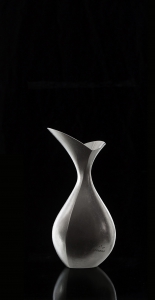 Apart from the birdlike shapes of "Heureka – Penguin" I also designed a "Heureka – Flower" and a "Heureka – Heart" version. Also in sterling silver and with my mate finish trademark.
Mate finish . With most of my pieces I use a Mate finish that over time has become a trademark for my work. I do work with many kinds of finish depending on the theme of the individual piece. The mate finish is a finish that I find sets the Silver pieces better apart from their surroundings than the traditional polished surfaces of silver hollowware. It also gives the silver a much softer look that lives up to the saying from Georg Jensen that "Silver has the glow of Scandinavian moonlight". It sure does.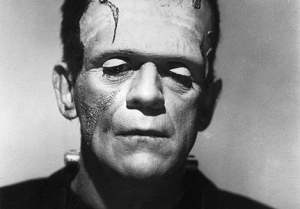 Frankenstein Silver . I like to work on larger series when possible. It gives a opportunity to explore and develop on a subject. There are always more to find and never enough time. But sometimes some subject sticks over a longer period. This is the case of "Frankenstein Silver". Like so many good things in life it started with a coincidence.
I was riding my bike to my workshop and somebody had thrown a bottle on the road. I had to swerve dangerously to avoid the broken glass. And I of course cursed who ever threw the bottle and drove on. Until it hit me that I could make use of some of the bottle parts. And it was also the polite thing to do to pick up the glass so that nobody else would get hurt. Very nice of me, right!
What I picked up was a patent bottle top. I actually didn't know what I wanted it for, I just did!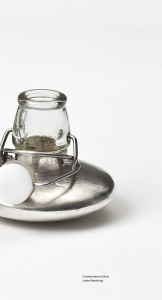 It was laying around on my table for a long while until I found out what to do with it. Well of course it turned into a bottleneck on a silver bottle. Obviously. I just made it as a little pause of fun and thought it would be  the last of it. But I was wrong.
It was actually very much fun do work this way and it also ignited a concept. A kind of double concept. One part was combining found objects and silver. Working with the opposites of those two elements of being valued and discarded. Silver of course being the "Family silver" that you never ever discard. And found objects that has no value what so ever. On top of this I sat a rule that I was not allowed to bye anything for the project. I had to use whatever I already had, what I found, stole ;-), was given or traded for. I was not allowed to buy anything. Nothing at all. I had to put the things together from what was a hand. It occurred to me that this was how Dr. Frankenstein build his monster. Piece by piece. Therefor "Frankenstein Silver". I still maintain the rules. I don't buy anything for the pieces. And that challenges my traditional training as a Danish Silversmith. I am trained to control the silver and to plan and organize every step of the crafting process. This is the other way around. Here I have to organize my craft around the pieces that I have at hand. And its fun.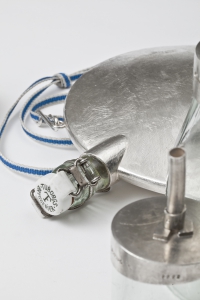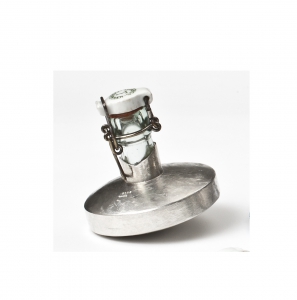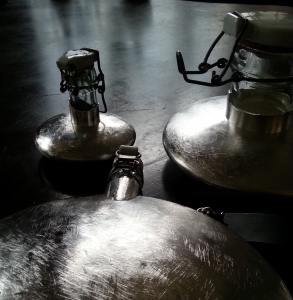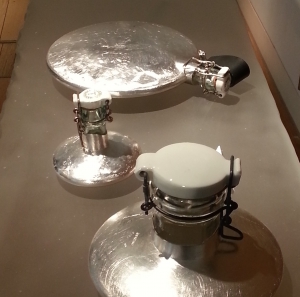 Div. Frankenstein Silver bottles. Sterling silver. Glass. Steel. Leather.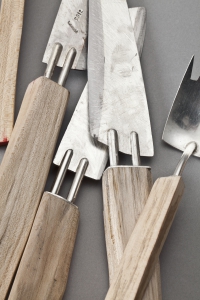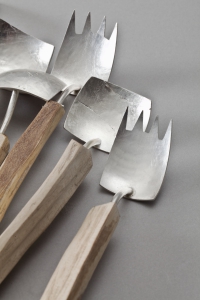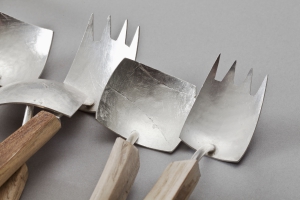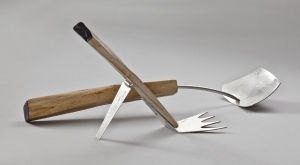 The concept has developed into different lines of use: Bottles, Flasks, Cutlery, Tables, Trays and Bowls.