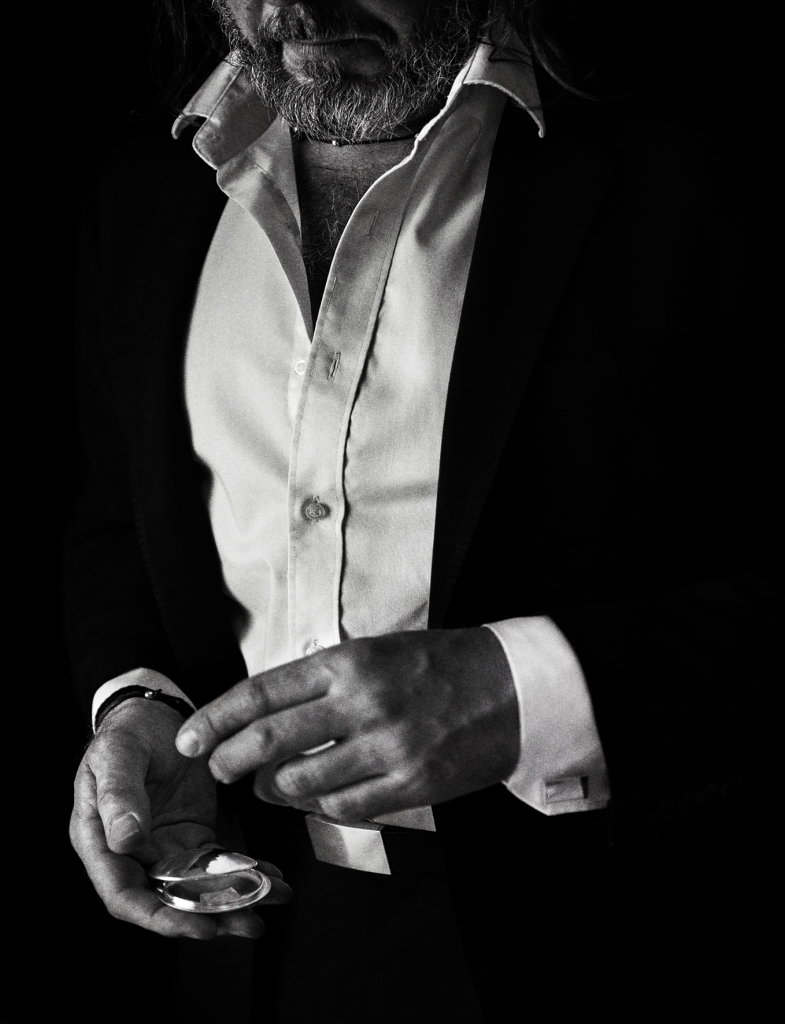 For 25 years the full focus of Bæhring Silver has been on innovative high quality hollowware for the international Silversmithing community. Participation in all kinds of activities within the hollowware segment is top priority.
The sentiment being that if you really wish to excel in you field you has to put your full force and focus into it. And so done. So, all hollowware, and no jewellery.
Though! In these activities you have to present yourself on shows, award ceremonies, receptions, royal and national scenes etc. and for that you need to dress up a bit. Therefore Lasse Bæhring started designing accessories for his own use, not intended for the market. Over time these items turned into family presents and further on to friends of the family. And so on into the market with fashionable delay.
This backdrop is the understanding of Lasse Bæhring Accessories and Men's jewellery. These items are designed for particular classic situations and not for fashion. The Cardholder for the suit, cufflinks for posh shirts and, well, the belt for any pants. These are timeless designs that will wear well with any change in shirt colour or number of buttons on the suit that this year's fashion would dictate.
Most of the pieces that I have gifted to my family are in regular or daily use on twentieth year. They never wear down and never go out of style. It's not good business for me. But, hey, it's here!